How Ukrainian startup Avocado AI represented itself on Viva Technology 2022 in Paris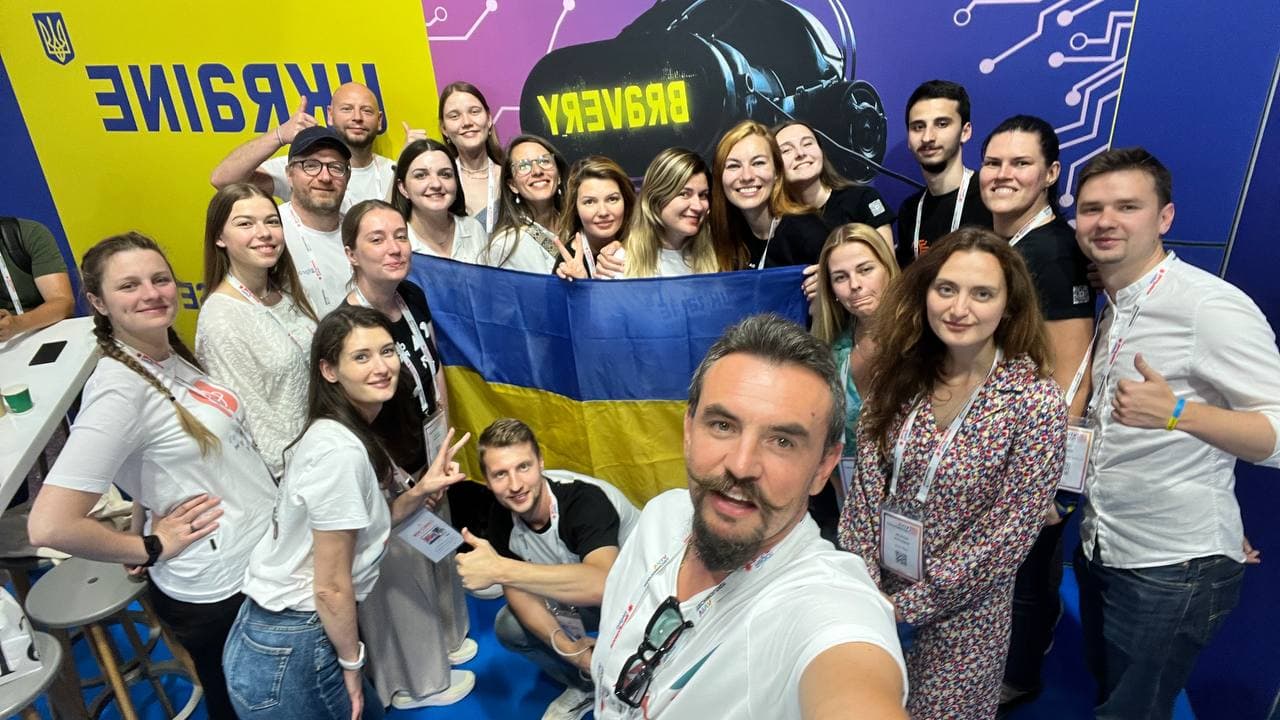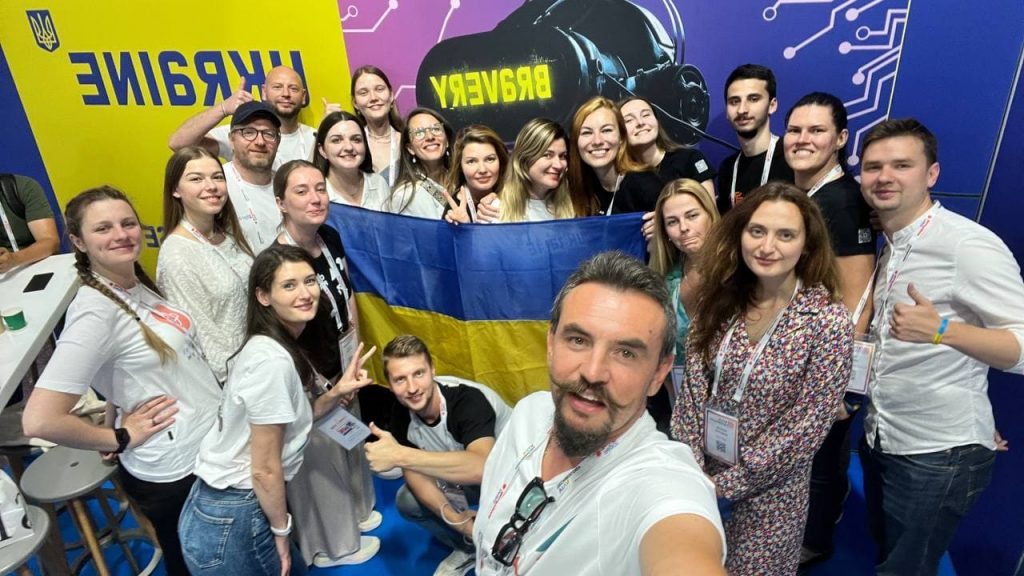 Viva Technology is a large-scale event in Europe dedicated to startups and technologies, where business leaders, startups and investors meet annually. This year, Ukraine took part in this conference for the first time. The competition commission selected 14 startups, which were included in the Ukrainian delegation for one of the largest technological events in Europe in the field of innovation.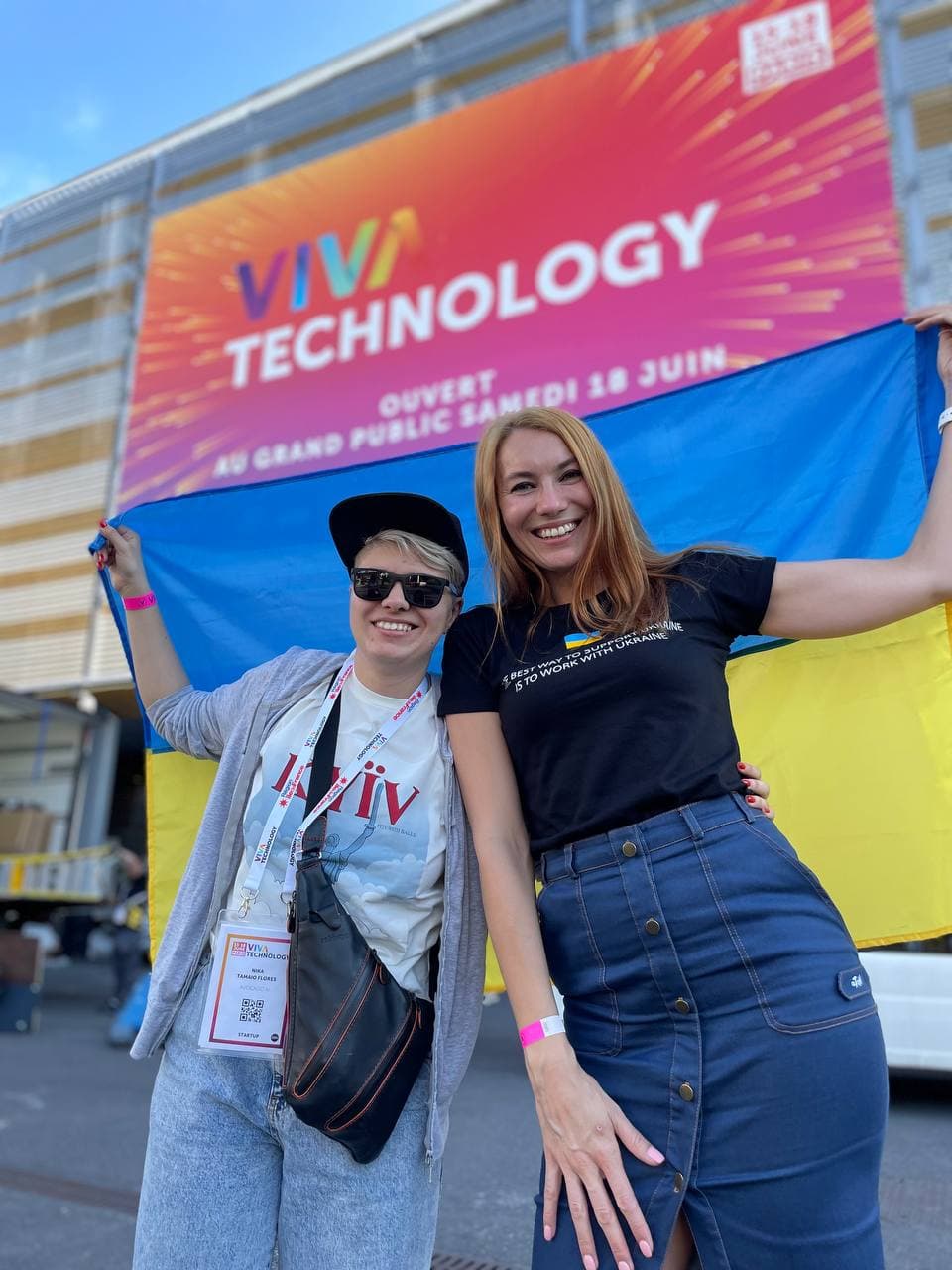 My name is Oleksandra Boguslavskaya. I am a CEO of Data Science UA and a co-founder of the startup called Avocado AI. The history of Data Science UA began in 2016, when we organized the first conference on Artificial Intelligence in Kyiv. From the very idea to its implementation, it has taken us several months of hard work and some deep faith that it would be a top notch project. Shortly afterwards, IT recruitment, corporate data science training, data science consulting, IT outsourcing and IT outstaffing were added to our areas of work. Each direction appeared as a response to market needs.
Because of the war, I am temporarily abroad and actively building networking here, encouraging people to cooperate with Ukraine, because now, as never before, it is of primary importance to cooperate with Ukrainian companies and engineers.
Avocado AI
Avocado AI is my second project. It was a startup that we came to represent at Viva Technology in Paris. With me there was my business partner Nika Tamayo Flores, who is also a Head of Consulting at Data Science UA. The CEO of Avocado AI is Victor Roman.
Avocado AI is a cloud based service that forecasts sales and reduces food waste. The solution uses data from Point of Sales restaurant systems, and based on them calculates the optimal amount of stock for each of the ingredients, semi-finished or ready meals. It helps our customers reduce write-offs, increase profits and save time on ordering ingredients.
Before the full-scale Russian invasion, our entire team was based in Kyiv, but currently we are in different countries of Europe. We planned to develop Avocado AI in Ukraine, and then move to the Western market. Before the war, we have already had 5 clients in Kyiv and Kharkiv, but on February 24, all our clients either closed their businesses or started to work on a volunteer basis (cooking food for the armed forces, civil services and internally displaced people). We also suspended our work and became actively involved in volunteering, and only later resumed work on the project. Now our startup is actively looking for new contacts for additional validation and new development ways in the Western market.
Conference
It was the sixth Viva Technology conference. To organize an event of this scale and level, a team of 40 people was working on it since the autumn of 2021. Closer to the event, 300 people were involved in the organization. A total of 91,000 in-person visitors were able to discover all the innovations and attend the live conferences at the Porte de Versailles expo venue in Paris. The digital audience amounted to 300,000 visits and the VivaTech News channel to more than 4.3 million. 
One of our goals at Viva Technology 2022 was to breathe a new life into our startup after a forced and unplanned break. I was pleasantly surprised by the scale of support for the Ukrainian pavilion from all the participants of the conference and the media: everyone was sincerely interested in the situation in Ukraine, admired our courage and wished us victory.
We have been asked several times why our country is mostly represented only by women. While it is difficult for our men to leave the country, women are developing technologies abroad, building networking and looking for investors. Our task now is to convince the world that it is safe to work with Ukrainians, and that this cooperation supports the economy of our country and brings us closer to the victory.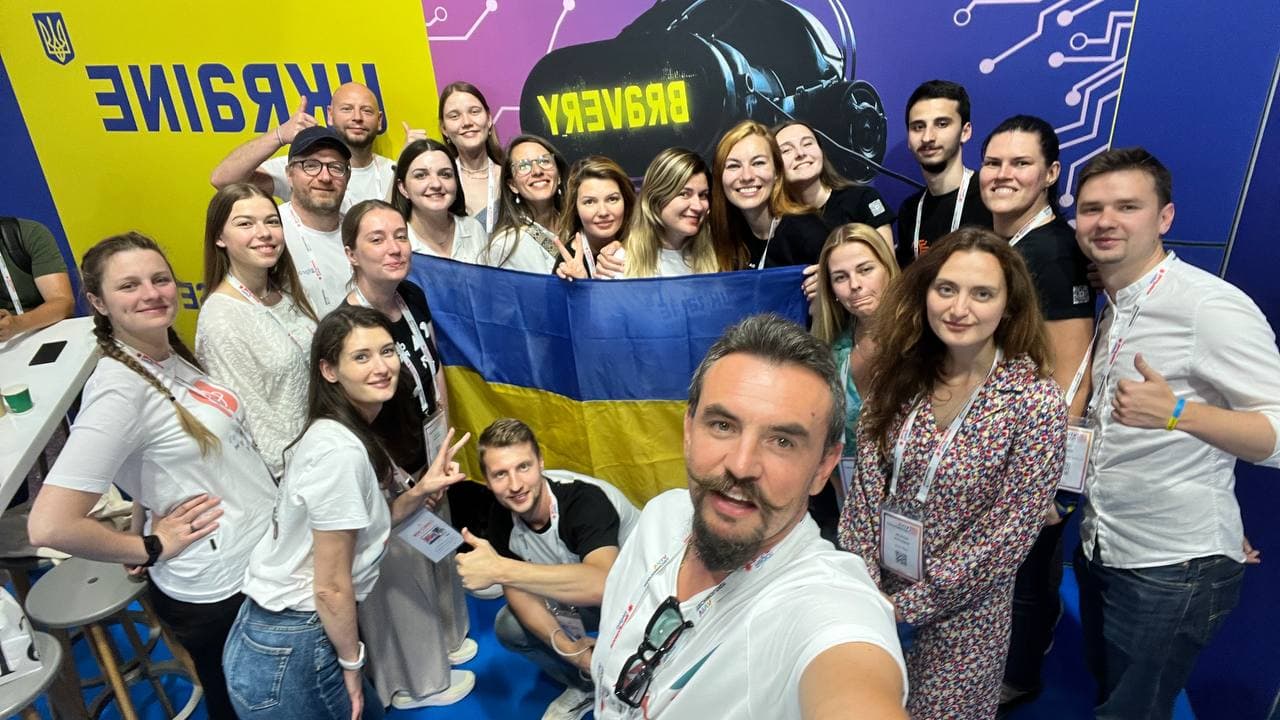 (Ukrainian delegation and Ukrainian pavilion)
This year, Viva Technology joined a fascinating action: a hologram of Volodymyr Zelenskiy appeared at four conferences in different parts of the world at the same time. Our President once again appealed to large technology companies to continue to support Ukraine and cooperate with us at the state level. Zelenskiy acknowledged that it was "unusual for a president or head of government to speak via hologram, but this is not the only element of Star Wars that we will put into practice, we will beat the Empire too," Zelenskiy said.
In addition to the President of Ukraine, the conference was also attended by the President of France. Emmanuel Macron sees the growth in the country's tech sector as a crucial factor which can boost the overall economy. He said that he was hoping for a surge in the number of French tech "unicorns" or start-ups by 2030. Macron stated he wanted the number of French technology unicorns to reach at least 100 by 2030, compared to 27 at present.
Nika and I were most looking forward to Yann LeCun's performance. Now he is a Chief AI Scientist at Meta & NYF. Yann talked about the future of AI and AI trends. The question that LeCun explores is how to get machines to study models of the world through observation. LeCun believes that deep learning and artificial neural networks will play a big role in the future of AI. More specifically, he advocates for self-supervised learning, a branch of ML that reduces the need for human input and guidance in training of neural networks.
LeCun believes that self-supervised learning will be the key to developing reliable models of the world needed for strong artificial intelligence. He thinks that people should not be afraid of artificial intelligence, because in the future it will only simplify our lives, make it safer and us more productive, because we will not waste time on activities that can be done by the machine.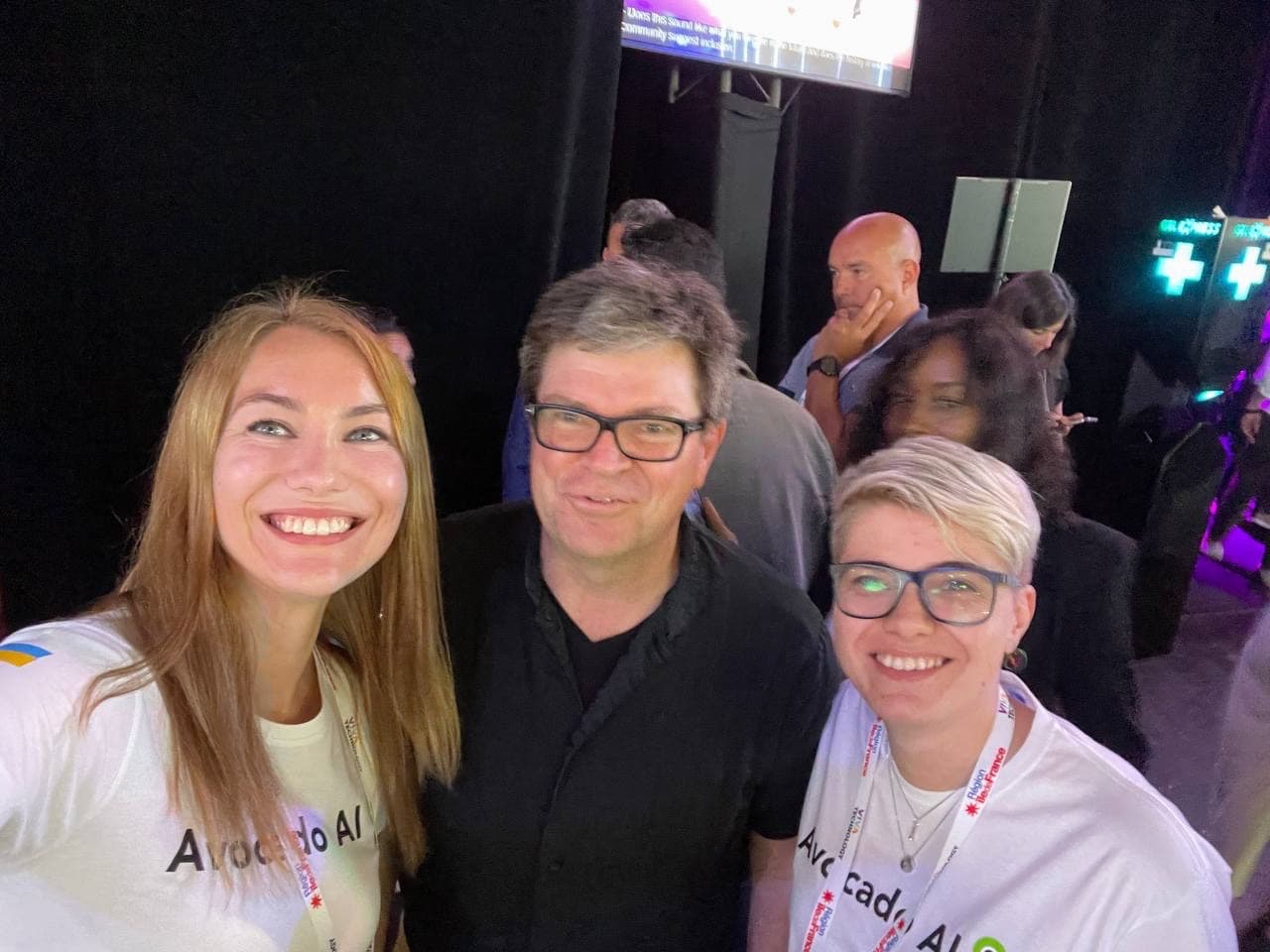 (Yann LeCun — Chief AI Scientist у Meta & NYF)
After his speech, we managed to talk to Yann and invite him to our tenth anniversary Data Science UA conference in Kyiv!
The scale of the conference was impressive: the number of participants, the quality of the stands… Sometimes we had an impression that we were at a design exhibition. Outstanding technologies were presented: from vehicles and startups in the sustainable economy to useful services for everyday use. This year, interest in the digital currency has risen sharply – there was a lot of excitement around cryptocurrency and NFT.
It was very interesting to listen to top speakers such as Evan Spiegel (Snap Inc. — Co-Founder and CEO), Changpeng Zhao (Binance — Founder and CEO), Bernard Arnault (LVMH — Chairman & Chief Executive Officer), Ryan Roslansky (LinkedIn — CEO), Sumbul Desai (Apple — VP of Health), Luca de Meo (Renault — CEO) and many more incredible people. Among the partners of the conference were such famous corporations as Google, LVMH, Audi, Meta, HP, Tesla, Microsoft, TikTok, etc.
I would like to express my gratitude to the organizers of Viva Technology 2022, all the speakers, participants of the conference who supported us. Special thanks to the Ukrainian Startup Fund – we are their graduates and in 2021 they gave us a development grant. They chose 14 startups for the Ukrainian pavilion at the conference, including us. Big thanks to Diana Sidko for the wonderful organization of the Ukrainian pavilion. All these days with us on the Ukrainian stand was the CEO of UNIT.CITY Dominique Piotet, who is known to almost the entire startup community in France – a huge thanks to him for his support! We also thank the BNP Paribas campus in Louveciennes, where we lived during the conference. These were unforgettable, interesting, full of inspiration and adventures days.
Such events can greatly broaden your minds. Even if you don't have your own startup yet, I strongly recommend attending such events to get inspired and believe that the only limit is the horizon.