Business aspects of data science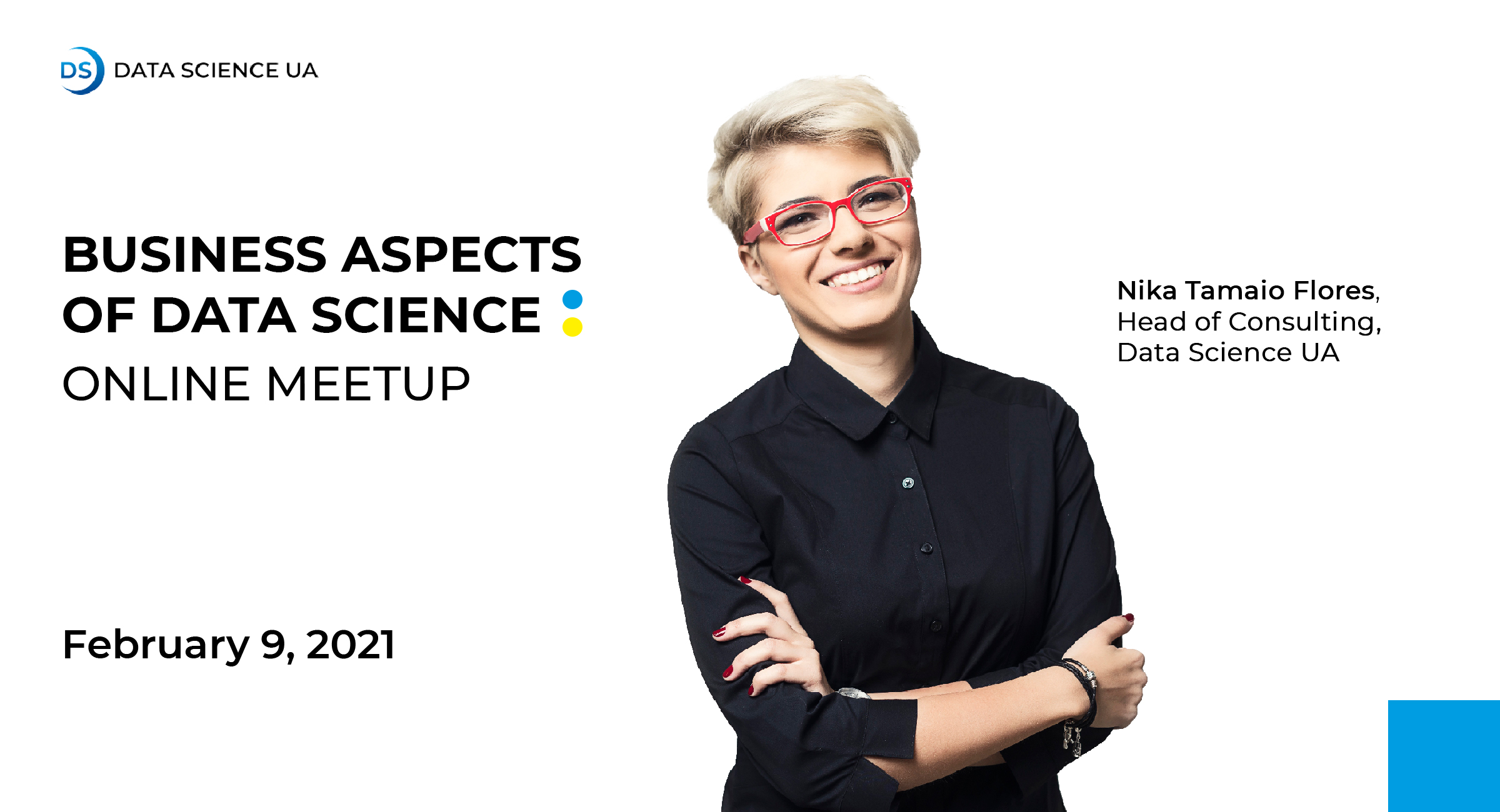 On February 9th, Nika Tamaio Flores will hold the webinar on "Business aspects of data science".
On the webinar, you will learn:
? what types of analytical business tasks exist and their relation to classical machine learning methods;
? how technical specialist can decompose a business task;
? common pitfalls to avoid when developers engage with business clients;
? why you should not neglect business analysis in data science projects.
The webinar will be useful for:
? business representatives who are planning to launch analytical projects or who had a poor experience with them previously;
? developers who want to understand their business clients better.
Report language: Russian
Nika Tamaio Flores, Head of Consulting, Data Science UA
In 2018 graduated from IE Business School (Spain) with an MSc in Business Analytics and Big Data. In the past, she worked in marketing and digital analytics for retail. Now she manages data science techniques and systems of business intelligence implementation projects. 
Nika is an expert in business analytics, data pathfinding (building bridges between business and tech), project management, and business development.
Discounts
5% — from 2 tickets
7% — from 3 tickets
10%— from 5 tickets