Data analytics and AI in turbulent times. Opportunities for all of us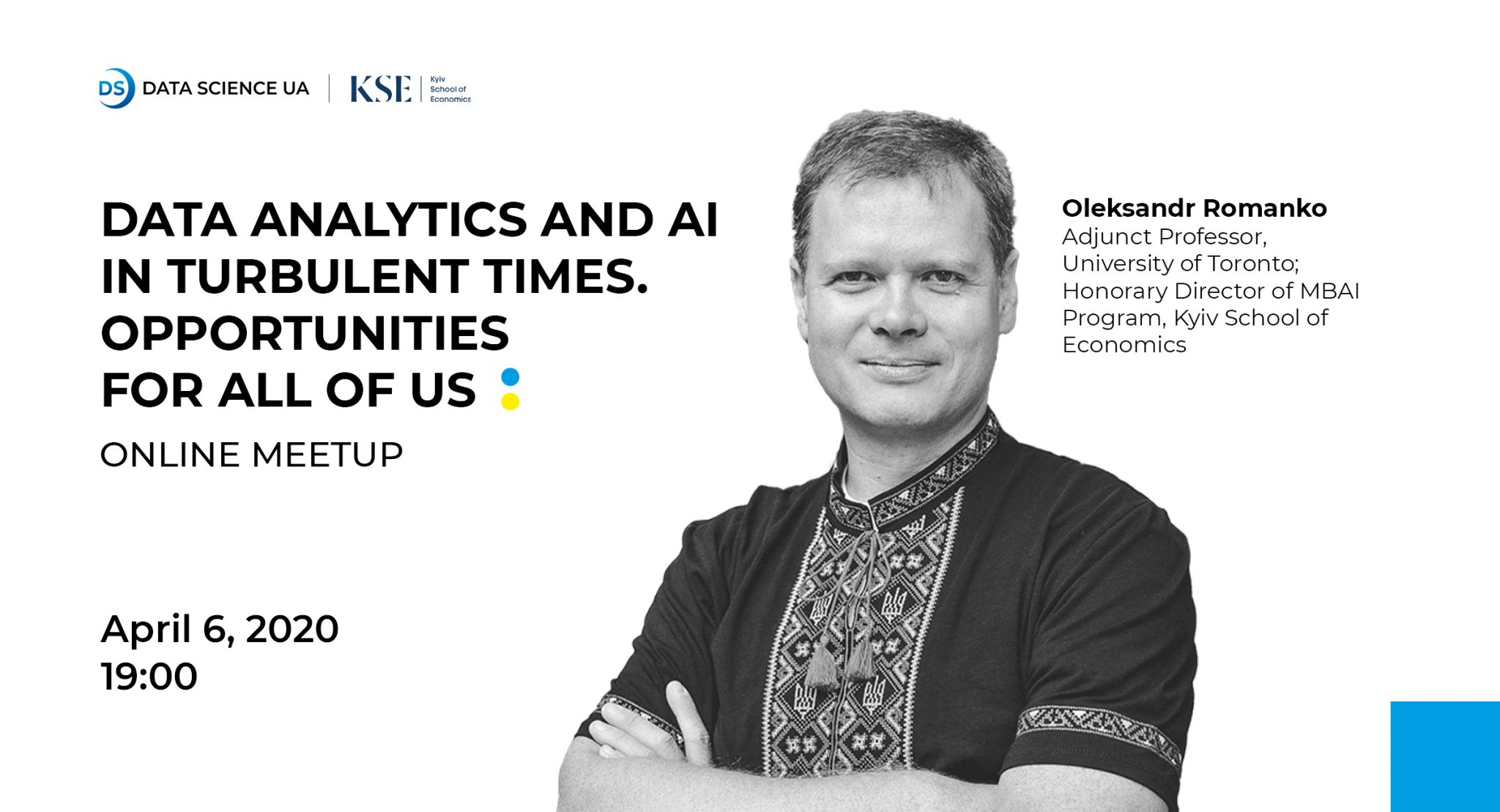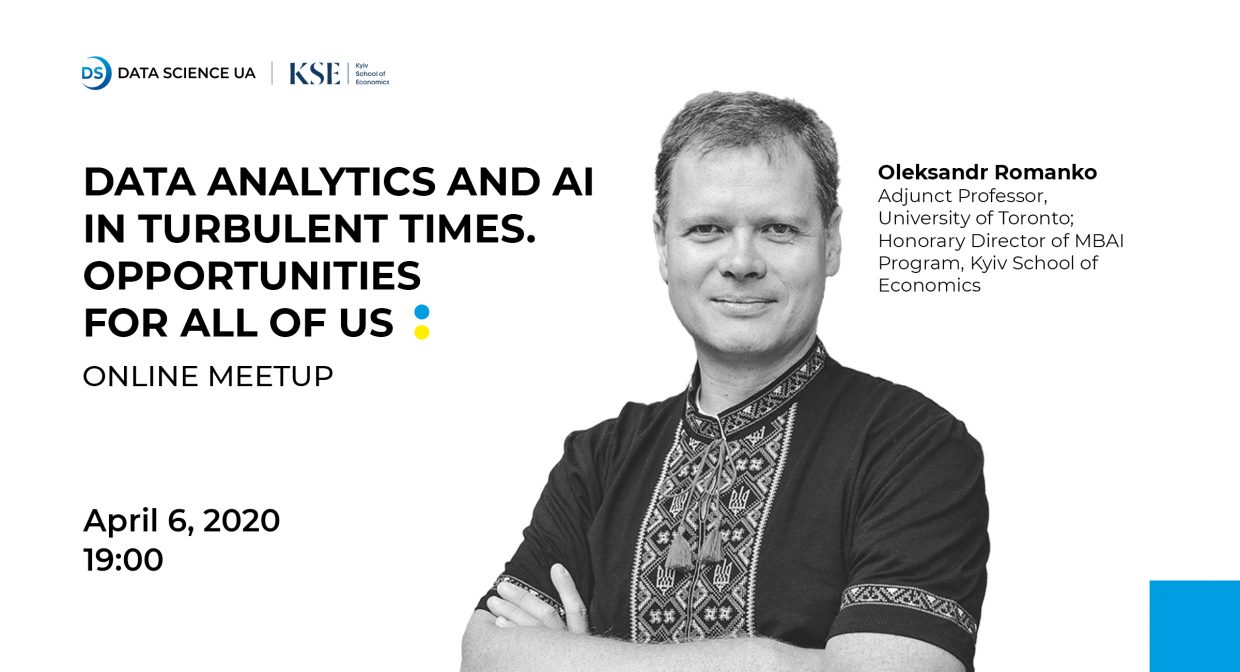 Oleksandr Romanko will host a webinar where he will share with you opportunities in times of crisis, how to use data analytics and artificial intelligence to modeling the spread of coronavirus and more.
All money for the purchased tickets will be donated for food kits for retirees to the Zhyttieliub Foundation. Price for one ticket = product set. Oleksandr Romanko will donate the same amount that we can collect together.
You can help thousands of Ukrainian pensioners stay home and buy more by the link —  https://bit.ly/2WOWM7M
Report language: Ukrainian
Oleksandr Romanko, Ph.D.
Oleksandr is a Head of Quantitative Research, SS&C Algorithmics, a lecturer at the University of Toronto and UCU (Ukrainian Catholic University) and KSE.
He received a PhD and Master's Degree in Computer Science at McMaster University (Canada), a Master's degree in economics at Karlovo University (Czech Republic) and a specialist diploma from Sumy State University.
We will talk about using data analytics, Monte Carlo methods and artificial intelligence to modeling the spread of a coronavirus, plan for curbing the spread of a pandemic, and model a way out of a crisis. Also, we will talk about opportunities during the crisis. One of them is more flexible planning of education based on data analytics and skills acquisition in the areas that will be needed in the post-crisis world.
Discounts
5% — from 2 tickets
7% — from 3 tickets
10%— from 5 tickets