Recruiting: how to be motivated and not burn out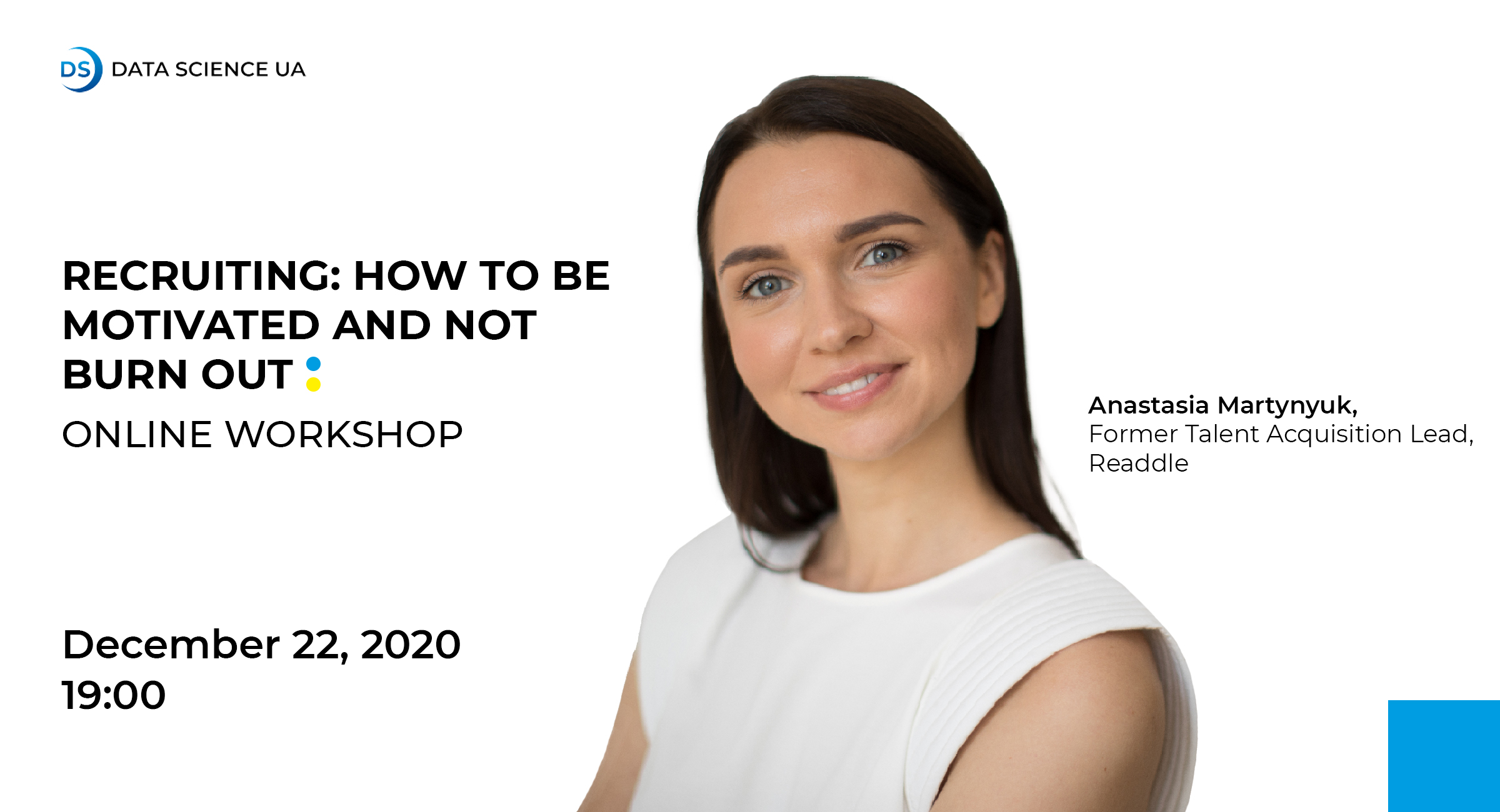 On December 22, Anastasia Martynyuk will hold a workshop to consider the main reasons for the decrease in motivation and what you need to do not to burn out. You get 80% practice, and cool exercises are waiting for you!
————————
It will be useful for those:
✅ who works in a highly competitive environment and at "high speeds";
✅ who needs to show high results and perform KPIs every month;
✅ who is continually working with the request "for yesterday" and a large number of communications;
✅ for recruiters who have extensive experience and for those who are just starting.
We will consider the main reasons for the decrease in motivation and perform three practical exercises, during which you:
? analyze your current situation and deploy it to the resource side;
? master the practice of condition management, which will allow you to achieve high results, work in tight deadlines, and at the same time not burn out;
? Learn how to stay motivated.
Format: Online, 80% practice.
❗️ No one must distract you, and you can focus on your work. Choose a place where you will be comfortable practicing.
————————
10% of the money for the purchased tickets will be donated for the Charity campaign of Group of Active Rehabilitation.
Report language: Russian
————————
Anastasia Martyniuk,
Former Talent Acquisition Lead at Readdle, Psychologist and Career Counselor
Anastasia has a higher psychological education and more than eight years of experience as a recruiter.
She started her career with an international recruitment agency, where she worked on Google Maps projects in Wroclaw and hired specialists for P&G, Coca Cola, and others.
Then she moved to the IT field, worked at Ciklum — "The brightest impressions of working as a dedicated recruiter for the Israeli company SBTech. Quite an aggressive hiring (growing the team from 25 to 170 in almost a year) and working closely with Israeli management. Who worked, he knows 😉 ". For the last two years, I have been building a Ukrainian food startup team — Readdle. "During this time, we have grown from 80 to 180+ — complex engineering positions, the careful selection and non-standard set of technologies."
All eight years is always a high pace, with different management cultures and crazy KPIs. But Anastasia managed to keep her balance, stay motivated, and resourceful.
Today she conducts her own psychological (counseling) practice, where help adult talents realize themselves and build their professional path "interesting and for money".
Discounts
5% — from 2 tickets
7% — from 3 tickets
10%— from 5 tickets