Data Analytics and AI Course: Business edition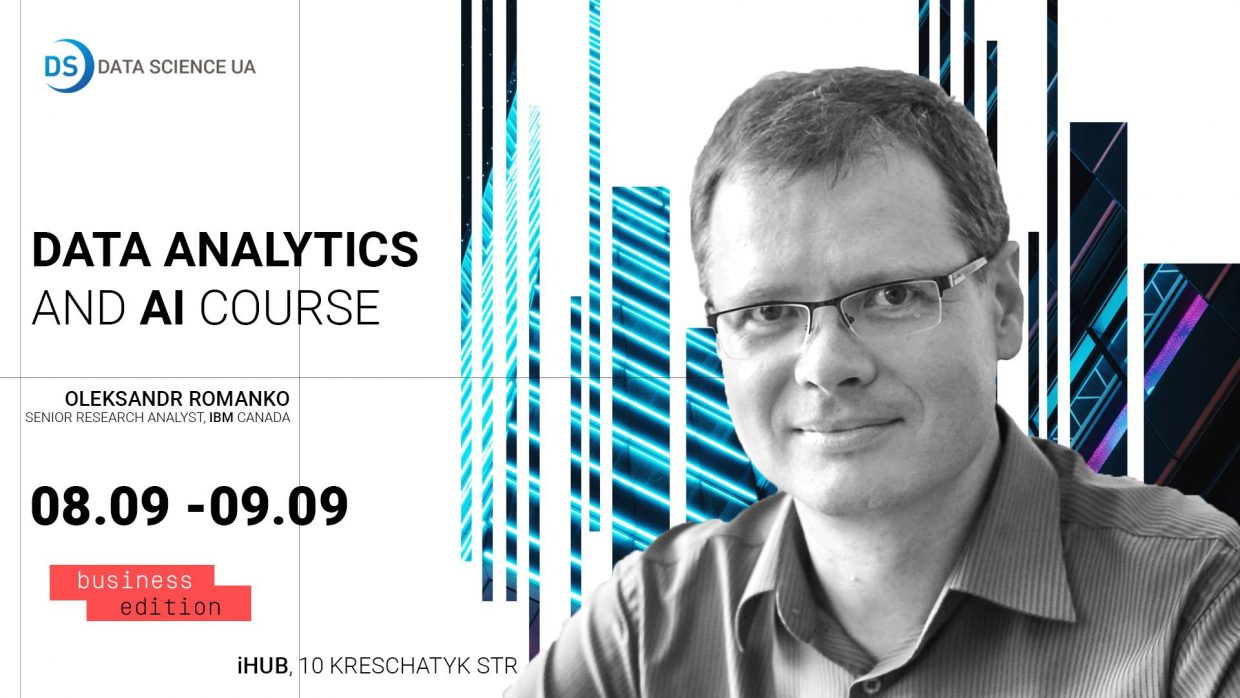 September 8-9, Oleksandr Romanko arrives in Kyiv — Senior Research Analyst, IBM Canada, professor at the University of Toronto and UCU, honorary director of the MBAI program at the Kyiv School of Economics. Alexander will take the course "Data Analytics and AI: Business edition".
Data is the second oil in the modern world. By learning how to process, interpret, and visualize data correctly, you can better understand your customers and get to the market more easily. Both big IT companies and startups are bringing in a data scientists .
However, not everyone receives benefits from attracting such employees. Why? It's simple, management does not fully understand the principles of working with data. That's why we decided to organize a Data Science Project Management course for executives, project/product managers and developers who planning their own startups.
During the course will serve as leading experts in project management with machine learning, applied artificial intelligence.
This course will cover the following topics:
— Introduction to data science and analytics
— Data Science as a competitive advantage for your business
— Data management tools
— Machine learning — goldmine or hype?
— Artificial Intelligence: Monetization
— Data visualization
— Business Cases for ML/AI application from top executives of IT companies
— Ability to parse your company case with speakers
— How not to spend millions on data science implementation
For whom is this course:
— Managers who would like to implement projects related to artificial intelligence, machine learning, computer vision;
— Professionals with experience in IT, marketing, finance, consulting, etc. who would like to successfully work in analytical projects;
— Entrepreneurs and business owners;
— Developers who want to start their own startup.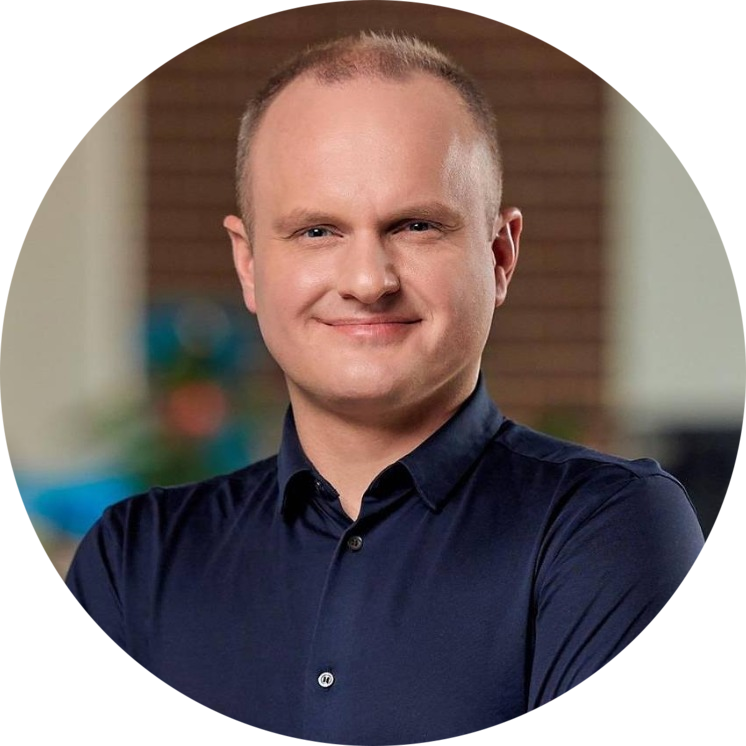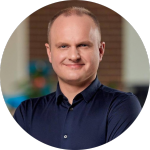 Andrey Burlutskiy
Strategic Marketing Officer, SMART business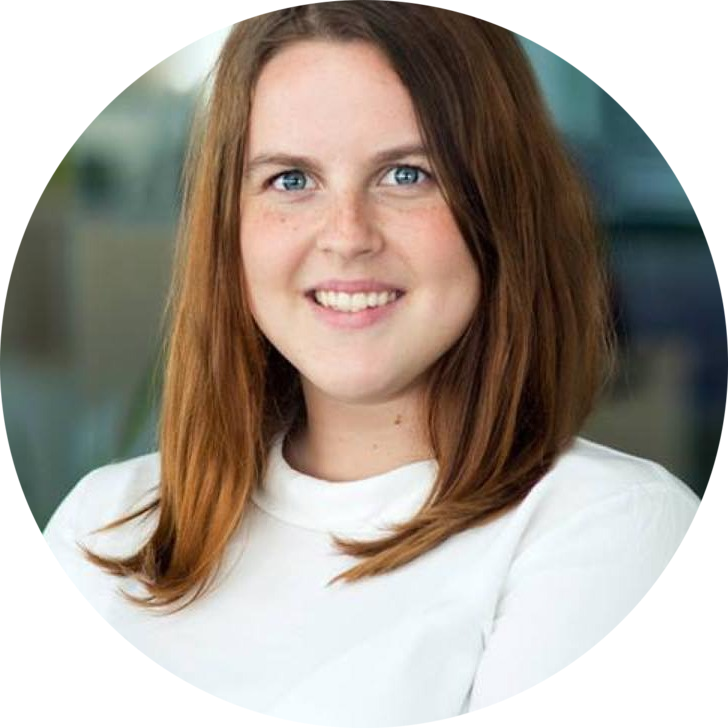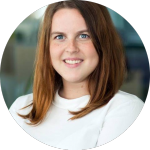 Mariia Koroliuk
Program Manager, Kyiv School of Economics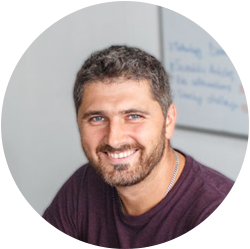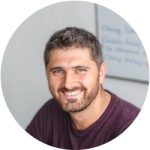 Borys Pratsiuk 
Head of R&D, Ciklum
September 8
Introduction to data analytics and artificial intelligence
Data-driven company from managerial point of view
Client-driven data analytics projects
Working with data Part 1
Datasets, open data, structured and unstructured data
Data sources (transactions, log data, sensors, text data, audio and video data)
Databases and data structures
Working with data Part 2
Web-scraping, APIs
Data preprocessing, data validation, data and feature engineering
Big Data
Speaker # 1 Maria Koroliuk
Topic: Advanced Analytics: competitive edge for your business
Questions that we can try to answer with data analytics
Statistics (samples, distributions, hypothesis testing, time series)
Machine learning (prediction, classification, clustering, associations)
Artificial intelligence (analysis of text and social media, understanding and translation of natural language, spatio-temporal analytics, image and visual recognition)
Modeling uncertainty (Monte Carlo simulations)
Optimizing decisions (optimization)
September 9
Speaker # 2 Boris Pratsiuk
Topic: Applying Data Science Approach to Your Business
Storytelling based on analytics, analytical decision making. Part 1
Visual analytics
Validating analytics
Storytelling based on analytics
Storytelling based on analytics, analytical decision making. Part 2
Decision-making based on analytics
Infrastructure for analytics (cloud, services/APIs, analytics solutions)
Speaker # 3 Andrey Burlutskiy
Topic: Predictive Marketing. KPI forecasting. Foresight of the future. How to win business model competition using Artificial Intelligence?
Business Case Auto Call Service Online Uklon.
Selected case studies (more case studies would be covered during the course)
Visual and image recognition
Natural language understanding
Chat-bot for investment portfolio selection
Simulation modeling of restaurant operations
Visual analytics with IBM Watson Analytics and AI solutions at IBM Cloud