Data Science & Data Analysis Consultancy
We help companies all over the world to design and implement solutions for data-driven decision making
The first question in your business you might want to ask yourself is ,'Why do I need a data science consultant? Well in our AI-powered world, data has become the most valuable asset. It is what helps companies grow, to become bigger, better and develop. Relying on customer information and market trends, investors make their decisions counting on data analysis instead of trying to guess which trends to follow. No one can predict the future, but with this data science, we can come very close.
Some people may think data science is a piece of cake, saying how hard can it really be? Can I really get valuable insights from several thousands of rows and columns of numbers in a spreadsheet? But all jokes aside, data analysis takes time and profound expertise. If you go to a dentist to have your tooth pulled out you want a qualified one, not some guy who has seen it done and thinks that's easy. The same goes for data. It takes special skills and knowledge not only to obtain some value from data but to get actionable insights. Insights, understood by others besides data geeks.
That's where we step in.
At Data Science UA, we know the typical data problems companies meet. 
1. Business managers cannot harness the power of data analysis.
2. Tech pros hardly understand the needs of this business.
That's why data analytics consultancy is required to bridge that gap.
Think of R2D2 from the Star Wars. He's smart and helpful, instantly processing data and giving valuable insights (not to mention he's cool and hilarious). The same approach we practice here, at Data Science UA, for you, to help you win your battles and finish your quests.
Data Science UA Consulting. The Robin to your Batman.
The competition in this industry is quite tough. A data science consulting company that can give you a serious competitive advantage. A Service that will guarantee high-quality data analysis. 
Every hero needs a sidekick. The same goes for businesses. You may think that data science consulting services are a privilege. But with technology being the way of the future, it's a vital part of any business that wants to grow and move forward and not become part of a museum exhibit. Professional support in the domain of Data Science and Business Analysis can help you understand your customers and your business process better. A win-win for anyone wanting to build and grow their business.
Not to mention the great machine learning tools to empower new opportunities for you. (Spoiler alert: no, machines will not take over the world and/or your business).
Investment in data analytics consulting will boost your business growth. How so? Read further! 
Discovery

Exploring your business needs

IT systems audit

Evaluating current infrastructure

Development

Building solution that best fits the business
Implementation

Bringing the solution to the company's workflow

Education

Teaching employees to get the maximum value out of new tools

Post project analysis

Recommending the best next steps for business growth
Benefits that Data Science UA Brings
Data analytics consultancy is a versatile tool so its advantages change from business to business. But it is always high quality and tailored to you. Again, an R2D2 guiding your spaceship in the right direction.
Yet, generally speaking, data scientists use computer science, statistics, math, machine learning, AI, and special software to:
Support business decisions.

A reputable data science consulting firm provides assistance in data visualization, information management, and data mining to help stakeholders in their decision-making.

Optimize processes.

Why spend resources on daily routines that can be done by smart machines?

Analyze the market and trends.

Data science consulting helps businesses deliver relevant products to the right customers. Data scientists can assist in matching consumer trends with product logistics. For instance, we can create your customer's portrait based on social network content.

Help in customization and personalization.

Data analysts filter and group personal data coming from different customers to create a better and more individualized shopping experience for them.

Identify and mitigate risks and prevent fraud.

Data scientists can notice data that stands out in some way to prevent challenges that could hinder business development.
At Data Science UA, we do more, building bridges between your business, data, and technologies. We equip you with the tools necessary to get it right and make it work, creating the whole data infrastructure and nurturing the data-driven culture. 
Think of Getting Started with Data Science UA?
1. Data consultants will get into the detail of your business to provide you with professional data-driven solutions. Data Science UA is a business as well, so your success means our success. The more we can achieve together, the better your future and ours will be.
2. You should realize that data analysis consultancy should be professional. The field is highly competitive and demanding. Your data science consulting company should be able to take responsibility for the suggestions it makes to you.
3. Data science as a specialization is an emerging subfield that is quickly evolving like the world of technology around us. So data analysis consultancy should be provided by a company that can actually bring value to a wide range of customers in different areas from healthcare to e-commerce.
Investment in data analytics consulting will boost your business growth. How so? Read further!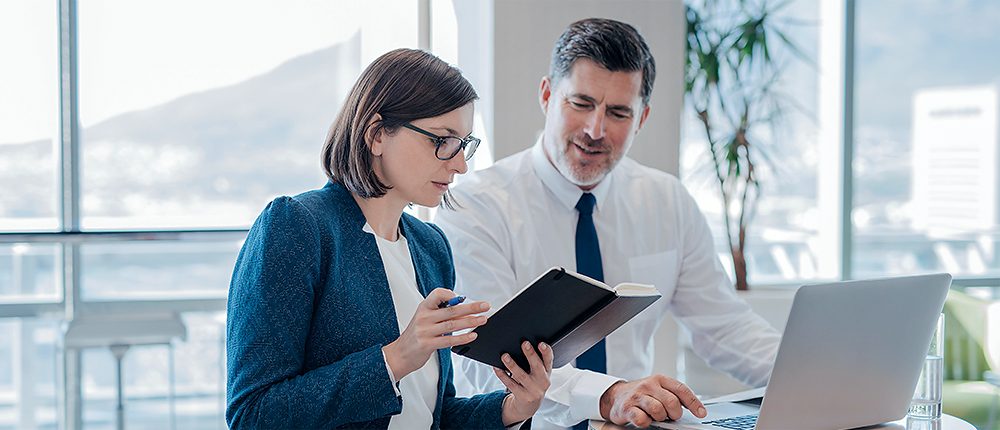 What can we do for you?
We have a team with deep expertise in various data-related fields. A developed tech stack and rich background allow us to offer top-notch data science consulting services, helping your company with:
Business analysis

Systems to collect and store data

Business intelligence solutions

Machine learning tools

Project management

…and much more!
How can we help with it at Data Science UA?
We provide cross-services and can find any specialists necessary for your project.

Our partner network supports the data science and analytics tasks that your business may meet. We have colleagues in software development companies, mobile/web apps development, system architects, cloud computing experts, etc.

Being technologically agnostic, we use the technologies that fit best for you the client, and their tasks. That's why we can provide comprehensive data consulting services. 

We may be data geeks. But we know what business needs. There will be no misunderstanding with business approaches or business processes.

Our data analytics consulting company helps you with the digital transformation of your business, giving a helping hand on every stage. You'll get all the necessary documents, guides, and how-to. Even in an unfortunate situation if we end our cooperation, you can easily start with another provider. Since our work is top quality, the second-best out there would be able to do a little homework and catch up to speed.

Data Science UA deals with everything, there is no need to look for other contractors. We have you covered in every way possible when it comes to data science consulting services.

We simply love data science! So, whether you are a small company or a large enterprise, our data analytics consulting services will make data work for you and bring you profit (as well as good ROI). As that's what it all boils down to at the end of the day making the numbers work for you.
How do we do it?
We at Data Science UA start with discovery. We find out what your company needs, what the current situation is. And come up with a couple of ideas to give you benefit right away and simple use cases to start with. The smallest changes and insights often make the greatest impact, and we just keep building from there.

Data Science UA gathers a team for your project and develops a tech solution that's needed for your individual needs.

Then, we implement these and take care of everything to make your work run smoothly.

Yes, we care! It's what makes us so unique and great at what we do. That's why we are ready to support you on and through every stage, help you to continue this journey, and build your business future.
Boost your business with Machine Learning and AI