AI Development Services
AI solutions development from end to end requires input from a variety of professionals. Take advantage of our technological expertise and a large pool of IT specialists. Here at Data Science UA, we do our best to provide you with state-of-the-art custom AI software tailored to your business requirements. Our AI development company can help you leverage the power of such tools, taking your business to a completely new level.
As a leading AI development company, we will show how many opportunities come from implementing AI into your business. Besides, we will help you determine and remove barriers to AI innovation.
Together we will look for the areas where this technology will be most beneficial to your business. Our AI development company will create and develop algorithms for you. We can also help to train AI services you built yourself and integrate models into the company's workflow.
The team of seasoned professionals will deliver relevant and impactful custom AI software, which will help you outpace the competition. Our AI solutions company can build intelligent systems, performing tasks quicker and cheaper than humans, and doing their job anytime and anywhere.
No matter what industry you are in, your business will surely benefit from improved analytics, automation of routine tasks, and enhanced efficiency thanks to better processing of large datasets.
We will help you build smarter AI-based mobile apps, which serve business purposes better and boost revenue. Use its power to engage users, improve decision-making with AI-driven development and boost personalization.
In particular, AI can tell mobile developers how users interact with apps and what they are looking for. With the help of the AI development company for implementing this technology will help to provide better insights and suggest changes in applications for a better experience. Moreover, it can provide user-centric recommendations and messages.
Is your business ready for AI?
And why does your business need an AI development company as a partner?
Artificial Intelligence is no longer a thing from the movies and is far from being a fad. It has become a must-have for a successful business. Understanding the importance of working with data and employing algorithms can make a difference between leaders and stragglers. 
Let's make it clear — AI is not inherently "intelligent", no matter how strange it sounds. At first, there are only "naked" algorithms or models that become intelligent after being trained on huge volumes of data. For most business applications, it means considerable amounts of company-specific data. And that is where an AI development company comes in.
Training algorithms is not as easy as it may seem. To achieve the success you need:
The large volume of high-quality data. The role of data in Artificial Intelligence development is far more important than it is in advanced analytics and big data applications. Data collection and processing are the most time-consuming activities in this process. 

A well-developed system, combining information from various sources, training, and integrating findings from more recent data. Sometimes, the organization owns all required data, but they are fragmented across multiple systems. As a result, the process of training models is hindered. An AI software company will help your business to overcome those difficulties.
The need to get appropriate data for training AI algorithms has wide-ranging implications for the usual make-versus-buy dilemma of new technology investments. As you can see, getting value from AI is more complicated than just making or buying this technology for a business process. 
Training AI algorithms requires various skills, including understanding how to build algorithms, how to collect and process data for training, and how to supervise the training. So to use the power of AI, you need a reliable Artificial Intelligence development company as your partner. And Data Science UA can offer you top-notch AI development services bringing the expertise of experienced and skillful AI engineers to your disposal.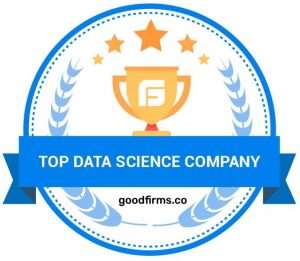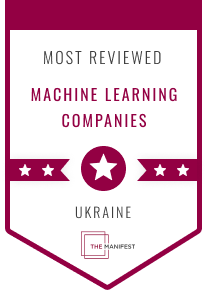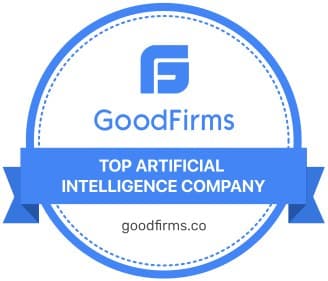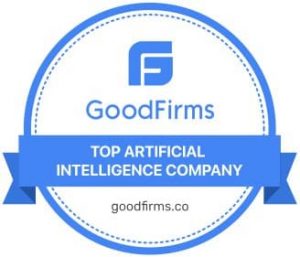 What clients and partners say about us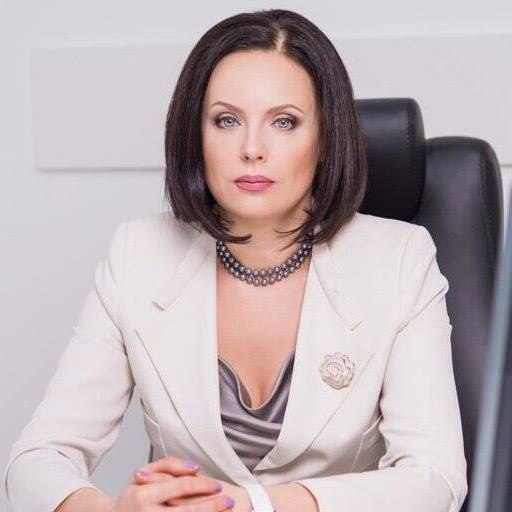 Olga Shevchenko
CEO, EVA

Jake Diner
Founder and CEO, Elafris Inc

Oleg Bilozor
CEO and Founder, Reply

Michael Korkin, Ph.D.
CTO at Entropix, Inc.
Our AI Development Tech Stack
Languages: Python, R, Scala, SQL, C++, etc.
Visualization: Power BI, Tableau, Qlik, Matplotlib, seaborn, ggplot2, plotly, Bokeh
DBMS: Relational (MS SQL, PostgreSQL, MySQL), Non-relational (MongoDB, CouchDB, Cassandra etc.), Distributed (Hadoop etc.)
DL Frameworks: PyTorch, Tensorflow, Keras
Architectures: On-premise, cloud, hybrid
Algorithms: Supervised learning (classification, regression), unsupervised learning (clustering, dimensionality reduction, anomaly detection, pattern search), ensembles, reinforcement learning
Fields: Natural Language Processing, Computer Vision, Recommendation systems, Tabular data analysis, Signal Processing
Neural Networks: CNN, RNN, DNN, LSTM, GAN, Autoencoders
Cloud Platforms: Amazon Web Services, Google Cloud Platform, Microsoft Azure
A strong AI engineering team.

We are deeply integrated into the Ukrainian Data Science community and can find all required domain experts to come up with the best Artificial Intelligence development services;

We've worked with various industries before and can think out of the box.

Data Science UA can help with building and implementing AI solutions in different sectors. Besides, our team is not afraid to ask questions and look for information to learn new industry/business better;

Our technical know-how in AI solutions development is solid.

We've designed AI software for many businesses. Our company values a T-shaped approach: each specialist should be an expert in a particular domain and have broad knowledge in other spheres. Thus, we are able to provide excellent AI development services, finding solutions to unique problems.
We offer flexible cooperation.

Data Science UA chooses the form of cooperation that will be the most suitable for the project's needs and goals. You can work with us in team-extension-mode or on a project basis. We can create cross-service projects (like consulting + data analysis & data science + recruitment or any other combination);


We use proprietary technologies.

Our  AI software development company has worked in this domain for years and has developed and refined our own instruments. Now we can utilize some pre-built technologies to develop unique AI solutions tailored to the needs of your business;

We carry out R&D activities.

Our specialists love challenges and are eager to "do their homework". We are an AI research company, keeping an eye on the new trends and looking for new ideas and approaches to bolster our services and products.
We can successfully cooperate with various teams in your company to bring the most benefit for your business:

Discovery.

Such collaboration frequently begins with developing a proof of concept. Usually, stakeholders are people with little technical knowledge and "high-level" goals. Our company, as an Artificial Intelligence solution provider, can break down these goals into logical steps, identify and prioritize use cases, and offer the best solution for each.

Team extension.

You may already have a data science team, but it's hard to cover all possible needs in-house. We can be a valuable asset, boosting your expertise in certain subfields of AI, such as natural language processing, computer vision, and predictive analytics;

AI solution adaptation. Machine learning may not be the key expertise of your company. We can join forces with your engineering team, providing the API of an ML system that fully suits your needs. Thus, your specialists can devote their time and efforts to the primary tasks rather than try to master an entirely new discipline;

FAQ About Artificial Intelligence Development Company & Services
What are the most common AI development services?
Businesses usually refer to AI in order to automate routine tasks, label data sets for training and evaluation of machine learning models, and to get data-driven predictions from advanced analytics. Also, they implement pre-trained neural networks into their ML solutions to improve efficiency at a lower cost.
What are the business outcomes of AI software solution development?
No matter what industry you are in, your business will surely benefit from our Artificial Intelligence development services. The outcomes may vary across industries. For retail, tapping into new market segments and better targeting of customers' needs may boost sales and reduce customer churn. The automotive sector will benefit from autonomous vehicles, healthcare will win from automated medical diagnosing, while financial services will get superior fraud detection and security.
Which tools and frameworks do you use for AI development?
Languages: Python, R, Scala, SQL, C++, etc.
Visualization: Power BI, Tableau, Qlik, Matplotlib, seaborn, ggplot2, plotly, Bokeh
DBMS: Relational (MS SQL, PostgreSQL, MySQL), Non-relational (MongoDB, CouchDB, Cassandra etc.), Distributed (Hadoop etc.)
DL Frameworks: PyTorch, Tensorflow, Keras
Architectures: On-premise, cloud, hybrid
Algorithms: Supervised learning (classification, regression), unsupervised learning (clustering, dimensionality reduction, anomaly detection, pattern search), ensembles, reinforcement learning
Fields: Natural Language Processing, Computer Vision, Recommendation systems, Tabular data analysis, Signal Processing
Neural Networks: CNN, RNN, DNN, LSTM, GAN, Autoencoders
Cloud Platforms: Amazon Web Services, Google Cloud Platform, Microsoft Azure
Boost your business with Machine Learning and AI