Machine Learning Company
Machine learning has already become a standard approach in many industries. Our Machine Learning services company will help you with the implementation of Machine Learning solutions tailored to your business requirements.
As a leading machine learning consulting company, we will show how your business can benefit from implementing ML into your services.
Our ML experts will help you to run quickly an appropriate model and see how it performs in production.
Is your business ready for ML?
And why does your business need a machine learning development company as a partner?
Machine learning is not an outworld thing. In fact, to get an ML algorithm working, you do not have to spend months fine-tuning parameters or assemble terabytes of data.
Instead, you require someone with expertise in Machine learning development to run quickly an appropriate model and see how it performs in production.
Often, random AI models may show decent performance when trained on a huge dataset. This approach will never work if you do not have such amounts of data or require domain-specific performance. The correct choice of the ML model and its parameters may hit the target even when small amounts of data are available. However, to make the right decisions and correctly assess the performance, you need someone with skill and knowledge.
Data Science UA is exactly that source of skill. We can provide you with tailormade machine learning services that will bring you on the level with other machine learning companies worldwide.
There are different types of machine learning. Depending upon the task, you may be restricted to one of them.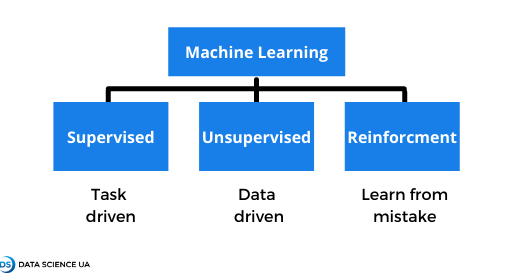 In case you have data that you want to train the model on, where target variables are set, supervised machine learning may be the way to go. Classification and regression – the two most popular supervised machine learning tasks. The algorithms will look at these answers and tune the model to match these labels. Another type – unsupervised learning – uses unlabeled data, meaning that you do not have an example of the answer that the algorithm has to provide. Typical unsupervised learning tasks include dimensionality reduction, clustering, anomaly detection, etc. 
The third type of machine learning is called reinforcement learning. It resembles the way humans learn through trial and error. Reinforcement learning is used when the problem is not directly related to data, but there are rules under which it has to operate. The model has to analyze the conditions and make appropriate decisions.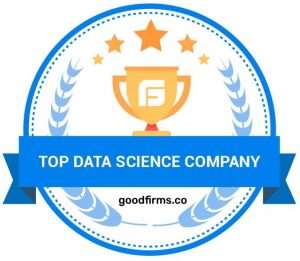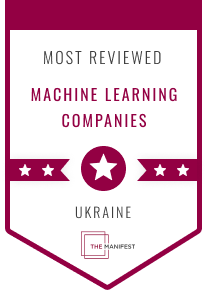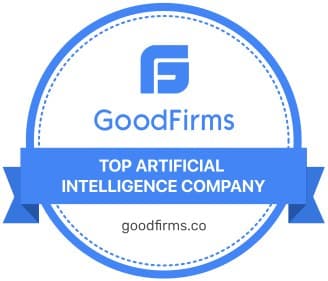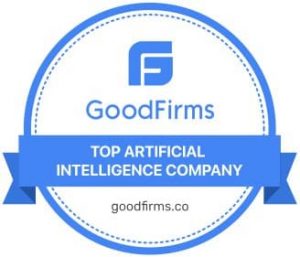 What clients and partners say about us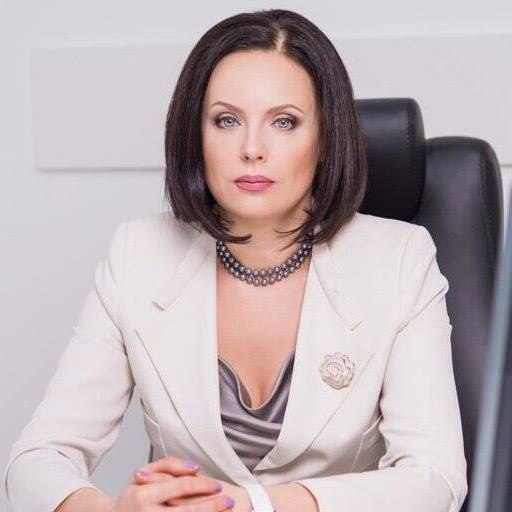 Olga Shevchenko
CEO, EVA

Jake Diner
Founder and CEO, Elafris Inc

Oleg Bilozor
CEO and Founder, Reply

Michael Korkin, Ph.D.
CTO at Entropix, Inc.
Our ML Development Tech Stack
Languages: Python, R, Scala, SQL, C++, etc.
Visualization: Power BI, Tableau, Qlik, Matplotlib, seaborn, ggplot2, plotly, Bokeh
DBMS: Relational (MS SQL, PostgreSQL, MySQL), Non-relational (MongoDB, CouchDB, Cassandra etc.), Distributed (Hadoop etc.)
ML Frameworks: Tensorflow, Scikit-learn, SciPy, etc.
Architectures: On-premise, cloud, hybrid
Algorithms: Supervised learning (classification, regression), unsupervised learning (clustering, dimensionality reduction, anomaly detection, pattern search), ensembles, reinforcement learning
Fields: Natural Language Processing, Computer Vision, Recommendation systems, Tabular data analysis, Signal Processing
Cloud Platforms: Amazon Web Services, Google Cloud Platform, Microsoft Azure
A strong Machine Learning engineering team.

We are deeply integrated into the Ukrainian Data Science community and can find all required domain experts to come up with the best Machine Learning development services;

We've worked with various industries before and can think out of the box.

Data Science UA can help with building and implementing ML solutions in different sectors. Besides, our team is not afraid to ask questions and look for information to learn new industry/business better;

Our technical know-how in ML solutions development is solid.

We've designed ML software for many businesses. Our company values a T-shaped approach: each specialist should be an expert in a particular domain and have broad knowledge in other spheres. Thus, we are able to provide excellent ML development services, finding solutions to unique problems.
We offer flexible cooperation.

Data Science UA chooses the form of cooperation that will be the most suitable for the project's needs and goals. You can work with us in team-extension-mode or on a project basis. We can create cross-service projects (like consulting + data analysis & data science + recruitment or any other combination);


We use proprietary technologies.

Our  Machine Learning software development company has worked in this domain for years and has developed and refined our own instruments. Now we can utilize some pre-built technologies to develop unique Machine Learning solutions tailored to the needs of your business;

We carry out R&D activities.

Our specialists love challenges and are eager to "do their homework". We are an ML research company, keeping an eye on the new trends and looking for new ideas and approaches to bolster our services and products.
What is Machine Learning used for?
Machine Learning can be used to solve different business tasks like forecasting, optimizing, and analyzing. To see some real examples have a look at our blog.
What are our Machine Learning services?
With Data Science UA you can expect long-lasting guidance into the world of Machine Learning. Our services range from initial ML consulting and ML software development to assembling a dedicated ML development team to your project and educating your staff.
What are the types of Machine Learning?
There are three main types of Machine Learning: supervised, unsupervised, and reinforcement learning. There are also few hybrid approaches.
Boost your business with Machine Learning and AI