Data Science Development Services
Today, businesses are immersed in tremendous quantities of information about sales, website statistics, social media buzz, etc. You, sure thing, do too. But do you use their full potential? It's like having a powerful Thor's hammer and not being able to lift it. The same goes for data. If you have it but don't know what to make of it, it's like having a sunroof on a submarine.
Data Science UA is exactly the Thor (perhaps, a little less sexy than Chris Hemsworth) you need to harness the power of those numbers. It will help you to grasp crucial insights to predict your products and services' performance in the market, better understand your customers, adjust your strategy, etc. A Data science development company like ours makes necessary instruments available for each business, leading it through data transformation.
Why are we a top Data Science Development company?
We provide complex data science product development. Our company is the only contractor you need, we'll take care of everything or get support from our partners.  

Our partners (software development companies, mobile/web apps developers and cloud-development companies) are ready to solve any data science-related tasks that you might encounter.

Our solutions are customized according to the client's needs. We will find all the experts required to do the job and help you make your business thrive.

You won't be left on your own with unfamiliar technologies. We provide the whole cycle of data science development services: from consulting to software development and creating technical documentation.
How to start?
To better understand, where we are going and what we should achieve, our first step is to conduct preliminary research and identify objectives. We will guide you right where you need to be – our data science business development is in sync with your goals and business processes. Your products are in our focus and are what matter to us.
What technology to use?
Our company is technology agnostic – not 'one size fits all'. We look at the problems, production, and business processes from all sides and views, selecting the most up-to-date instruments, best suited for the task at hand.
Is technology all that's needed?
Data science software development alone is half the story – our goal is to make new instruments (for example apps or customized software) that slot into your business neatly. To master the endless flows of data we will arm you with not only data science apps and software but also with data culture.
What industries does Data Science UA work with?
1. Marketing
Marketing teams tend to have lots of data about advertising, web analytics, customer behavior, etc. We can fine-tune all data analysis solutions to run like clockwork and  free up more of your marketing team's time to be strategic and effective. Our team uses machine learning to:
– forecast sales;
– recommend products;
– analyze assortment and so on.
2. Retail (E-commerce)
Retail usually accumulates large amounts of data and is eager to use data analytics.
We can help with:
– customer analysis;
– assortment analysis;
– sales forecasts;
– marketing and advertising budgets optimization;
– increase the efficiency of merchandising and supply chain management.
3. Manufacturing
Generation of optimized plans that enable predictive maintenance is one of the key goals for AI in manufacturing, as well it helps in:
– optimizing production lines and logistic chains;
– forecasting revenue;
– determining optimal employee workloads;
– setting up automated systems for monitoring compliance with safety regulations.
4. IoT
When artificial intelligence is working with IoT devices it means that data can be analyzed and decisions can be made without involvement by people. In a broad variety of industries where IoT is implemented, AI can help to identify patterns and detect anomalies in the data that smart devices and sensors transfer (for example, air quality, humidity, temperature, pressure, vibration, sound, and others).
5. FinTech
FinTech companies usually work with sensitive information and have high-security standards. We take all necessary precautions to keep their data safe. Data Science UA can assist such businesses in:
– credit scoring;
– recommendation systems for both new and prospective clients.
6. Logistics & Warehouses
The transportation and warehouse industry is data-driven and needs analysis of historical and real-time data performed by intelligent algorithms. So our team can help with:
traffic management improvements

warehouse optimization,

route optimization ("travelling salesman" problem),

 developing optimal loading systems and utilization systems for vehicles;
7. Insuarance
AI can help insurance companies deliver high-quality service as it has done for major leaders in other industries such as Healthcare, Fintech, etc.
We can help to:
create a more personalized service;

predict the repair costs from historical data;

provide a selection of better investments based on risks, preferences, and spending patterns;

improve claims analysis.
8. Agriculture
Farmers aim to maximize production and profits using innovative software and data collection and analysis.  We can make the analysis of historical and real-time images & data collected from databases, satellites, drones, IoT sensors that can help to:
increase the yield of farmlands;

ensure serviceability of farm equipment;

monitor fields conditions, irrigation, soil moisture, etc;

predict weather conditions.
9. Cybersecurity
Nowadays AI helps to deploy effective cybersecurity technology and allows businesses to solve major cybersecurity challenges: cyberattack, financial loss, or brand reputation damage. We can help cybersecurity teams to:
analyze patterns in user behaviors and respond to changing behavior;

identify cyber vulnerabilities and irregularities in the network.
10. Healthcare
AI is already transforming the healthcare industry—helping patients and hospitals optimize costs and increase care delivery through actionable insights. We can help to:
manage and analyze data to provide;

improve preventive care;

create personalized treatments;

make optimization of scheduling and bed management;

detect and analyze patient patterns and correlations for better decision making.
What clients and partners say about us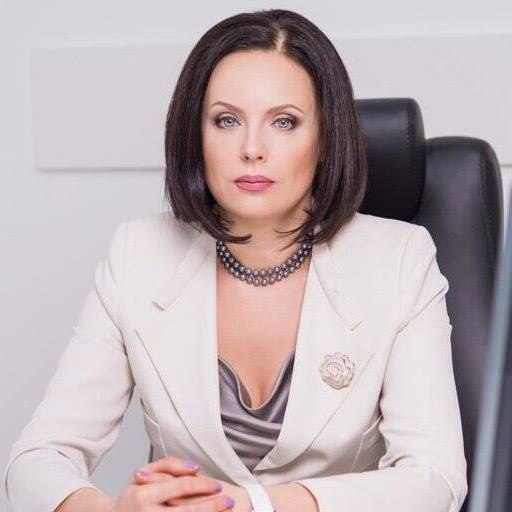 Olga Shevchenko
CEO, EVA

Jake Diner
Founder and CEO, Elafris Inc

Oleg Bilozor
CEO and Founder, Reply

Michael Korkin, Ph.D.
CTO at Entropix, Inc.
F.A.Q. about Data Science UA Development
How can businesses use Data Science UA?
Predicting market tendencies or finding emerging ones, 

Analyzing customers' behavior, 

Better identifying target audience,

Finding suitable recruits, 

Optimizing or automating business processes, etc.
What is the Team Data Science Process (TDSP)?
An agile, iterative methodology for data scientists to organize their work. It's a new approach, introduced by Microsoft in 2016. TDSP life cycle includes: 
understanding the problem,

accessing the data, 

creating and comparing different models, 

deploying the best model,

getting customer's acceptance.
What is CRISP-DM?
'Cross-industry standard process for data mining' or CRISP-DM is one of the most widely used schemes for data scientists to organize their work. We employ it to get the job done efficiently. Six major phases include:
Business Understanding: determine business objectives and plan;

Data Understanding: collect, describe, explore data;

Data Preparation: select and format data;

Modeling: create and assess model;

Evaluation: check results;

Deployment: decide, how to deploy, maintain and monitor the project
Grow Your Business In a Smarter Way, Let's talk!