Data Analysis Services
Data science analysis unravels the mysteries of your customer's mind. It helps to smooth out the inner processes and floodlights the market for you to stay ahead of the competition. So you can leave the magic of a crystal ball for your market rivals. Intelligent and accurate like your personal Sheldon Cooper (though much easier to deal with), scientific data analysis gives you a glimpse into the future, exploring the past and present tendencies. No need for witchcraft, just pure math is what's needed to be successful.
In short, data analysis services are about cleaning, transforming, and modeling data to discover meaningful insights for business decision-making. DA is immensely diverse, but eventually, it boils down to four main categories:
Descriptive
Descriptive: "what is going on?", the simplest and the most common type. Among examples of its use in business are KPI dashboards, revenue/sales reports;
Diagnostic
Diagnostic: "why is it going on?", looking for the connections and trends, quite common in business practice. For instance, data science analytics can tell you what has driven customer retention rates down or the prices up.
Predictive
Predictive: "what will happen in the future?", prognosis. Risk assessment and sales forecasts, for example, fall into this category;
Prescriptive
Prescriptive: "what should we do about it?", recommendation.
It is the most advanced type of data science analytics, requiring a reliable data basis, a clear understanding of the organization's goals and objectives, and intricate knowledge of its strengths and weaknesses.
No forecasting or devising strategy is possible without a solid descriptive and diagnostic foundation. But sometimes it's difficult to make sense of all the data, coming in at you from every angle. That's where data analysis comes in handy. So if the task of setting up the necessary technology seems just a little too daunting, you can outsource data analysis services. In any case, we at Data Science UA don't make all the decisions for you – but we do our very best to provide you with all necessary information quickly and conveniently.
How does data analysis make your life easier?
Imagine the world without tediously juggling multiple data sources or wrestling with giant spreadsheets to get the report ready. Imagine how fantastic it would be if a monthly overview were waiting for you in your inbox on the first day of a new month. And not just any report, but the one with highlights and conclusions, making everything crystal clear. That – and so much more – that's the world Data Science UA can offer you as a Big Data analytics company.
In particular, we can render you the following Big Data analytics services:

Customer behavior analytics

(both online and offline);

Market analytics

– understand your competitors and available niches;

Workforce analytics

;

Business Intelligence and reporting systems development;
Digital analytics

(digital marketing, data science web analytics, online advertising)
KPI's monitoring and management at your fingertips – we create reporting systems for owners and managers to provide them with information about what's going on in and around their company in almost real-time. Therefore, they can remotely control some processes, making decisions without even being present at the office.

Why choose Data Science UA as your data analysis company?
With our data science analytics services, we turn data science data analytics from scary to merry:
You need an answer to the question you still cannot define clearly? Don't worry. We will sort it out; that's what we are here for.
Business objectives of a client come first;
We can find all required domain experts to conjure up the best solution; we believe in going the extra mile.
We can create cross-service projects (like consulting + data analysis data science + recruitment or any other combination);
We treat each project as our own business. If you do fantastic then so do we. It's a win-win all around.
What's unique about our approach:
Information requirements are the key

. We revert the logical chain, starting from the final point: decisions to be made → information required (KPIs, etc.) → initial data formats and necessary transformations → data sources;

We

start with goals and objectives

, helping you to explore the answers; the question like "What categories of clients are there and how do they differ?" is precise enough for us to handle;

Moreover, we

answer the questions you didn't even ask

! No, we are not telepathic but we are ready to take on '

Oh my God, we have 20 years of data, what should we do with it?

' situation, carrying out data science exploratory analysis.

We distinguish between technical solutions and business solutions: insights and recommendations are our domain, but our

Big Data analytics services

don't include deciding what to do with them;

We also strive to

improve data-mining skills of your team

, perfecting decision-making;

We

integrate data analysis into your business

, making it one of the critical processes.




Giving your company the tools to grow from strength to strength.
What industries does Data Science UA work with?
What clients and partners say about us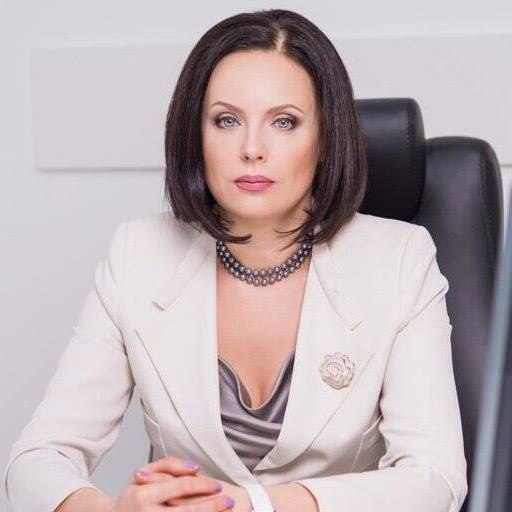 Olga Shevchenko
CEO, EVA

Jake Diner
Founder and CEO, Elafris Inc

Oleg Bilozor
CEO and Founder, Reply

Michael Korkin, Ph.D.
CTO at Entropix, Inc.
Grow Your Business In a Smarter Way, Let's talk!